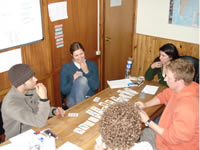 Our Spanish Programs include a dynamic, interesting and fun leisure program that is complementary to the process of learning the Spanish language. All activities are directed towards socializing in a learning environment and increasing the student's knowledge of Argentine Culture.
Cultural Workshops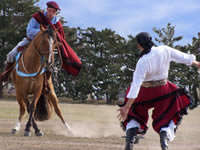 Our Spanish school offers the following Cultural Workshops with local teachers, which can be booked (for an additional payment) in blocks of separate hours, (min. 2) either during the week or during the weekend. If several students are interested in the same course, there are some great discount options. This is a great opportunity to learn about real Argentine traditional culture and a wonderful complement to your Spanish Course.
Argentine Music
In this workshop we include different options all conducive for learning Argentine folklore, tango, Andean music, chacarera and chamame.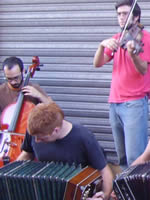 Various instruments will be provided, including: guitar, percussions, quena (a traditional Andean instrument), as well as other native instruments to choose among.
Students will learn about the influence of European music into the indigenous culture and further understand how Argentine music came to be as famous as it is today.
There is no need to have experience playing an instrument or prior knowledge in music reading. You will quickly learn how to play a few well-known songs and return home showing all of your friends and family your new musical talent!
This is a "must" for people who are interested in Argentine folklore!
Argentine Cooking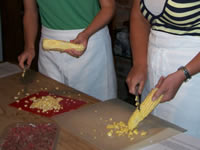 This is a fantastic activity for those who want to learn more about traditional Argentine cuisine! One free cooking class is included in the Student Activities, but there is actually so much more! Learn about the endless influences in Argentine food from Italy, Spain, and France paired with the fusion from the native peoples of the Quechua, Mapuche, and Guarani. Indulge in the well-known preparation of grilled meats from Argentina and learn how to cook a decadent meal that will always take you back to Buenos Aires!
Argentine Dance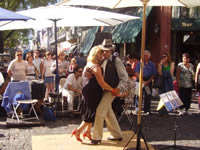 Argentina is famous for its great Tango scene. Tango originated in bars and port areas of Buenos Aires where influences from the immigrating Europeans into the country played a great role in its evolution. As a result, tango today has influences from old Milonga songs (songs of the rural gauchos), Habanera (Cuban music), Polka and Mazurka (Slavic music), Contradanse (Spanish music), Flamenco (from Andalucia), as well as Italian folk music. All influences create a great mix of sounds that are a blast to dance to!